Telepresence & Video Conferencing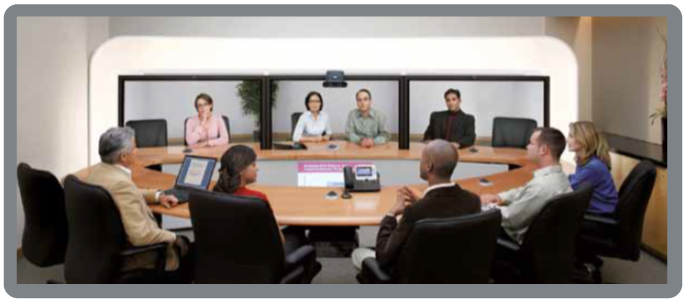 In today's intricately networked and globalised economy, efficient and meaningful collaboration among colleagues, customers, partners, and suppliers is a business imperative across organizational areas, supply chains, and geographic regions. Better collaboration means faster decision making and time to market, improved customer intimacy, and richer cross-cultural communications – all possible through the in-person experience of our TelePresence.
TelePresence powers the new way of working, where everyone, everywhere can be more productive through face-to-face collaboration. We will help you discover the full range of TelePresence solutions for work, in class, on the road, in your community, and at home – from immersive, dedicated or multipurpose rooms to flexible personal systems.
TelePresence meets the needs of teams and individuals as it offers applications specific to each business; it is even accessible through public facilities. TelePresence not only brings users together, it also bridges the gap among multiple communication platforms. Users can blend a make TelePresence calls without the involvement of technical support personnel. Co-workers, partners, and suppliers can break free of technology boundaries and collaborate effectively, no matter which tool they are using.